---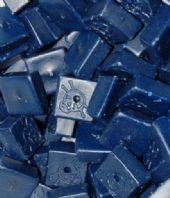 Farmin Block Bait contains Difenacoum 0.005% w/w & denatonium benzoate 0.001% w/w.
Control: Mouse & Rat
Application: Indoors and outdoors, around buildings and in sewers. For rat, put 4-8 10gr blocks or put 2-4 20gr blocks in 5-10m intervals. For Mouse, put 2-4 10gr blocks or put 1-2 20gr blocks in 3-5m intervals.
Farmin Block Bait is a ready-for-use bait formulated using high quality culinary grade wheat flour, blended with chopped wheat, other cereals and proteins which are bound together by edible waxes.Formulation contains vomitting property for other animals.
Farmin Block Bait are palatable to both rats and mice and have a hole through the centre that allows the blocks to be securely anchored in a bait station..
Farmin Block Bait is available 200gr,500gr in plastic folier with box ,1kg,5kg,10kg in plastic box or package.
---
In case of poisining, please dial 114 National Advisory.